Welcome to the Hidden Sparks 2020 Virtual Summit!
Hidden Sparks is proud to be collaborating with Bank Street Education Center to help you, your colleagues, and schools across the country prepare for a smooth and impactful return to school. Also, featuring Monica Levy, Ed tech specialist who will also provide guidance to us during the the summit!
DATES: July 21-23, 27-29
TIMES: 9:00AM – 12:30PM ET
Thank You To Our Sponsors
Thank you to The
George Rohr Foundation for sponsoring this Summit.
Thank you to LI Tech for sponsoring the Tech Support for this Summit.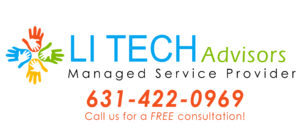 And thank you to CIJE and SHEMESH for their collaboration.
Lily Howard Scott, MS, is a teacher and curriculum developer and graduate of Northwestern University and Bank Street College of Education. She is particularly interested in designing curriculum that weaves together social, emotional, and academic learning and her writing about the importance of a child-centered, holistic approach to teaching and learning has been published in The Washington Post.
Molly Warner is a Hidden Sparks coach who has been involved in education for 38 years. She holds Master's degrees in Special Education from the Bank Street College of Education, and from Teachers College in Teaching English to Speakers of Other Languages. Molly was a classroom teacher at the Dalton School, facilitator for All Kinds of Minds, and the middle school learning specialist at The School at Columbia University.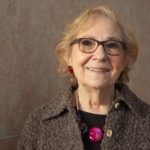 Claire Wurtzel, taught in Bank Street College School of Education for 18 years and served as Chair of the Department of Special Education. Subsequently, she served as the Director of Faculty Development for the Churchill School and Center in New York and later, and as the Director of Faculty Development for the New York City Schools Attuned initiative for All Kinds of Minds. As one of two educational directors for Hidden Sparks, Ms. Wurtzel helped develop the training and curricula and provides ongoing facilitation, supervision and mentoring to Hidden Sparks coaches and school leaders.
Sara Diament, Director of School Services, holds a Master's degree in Health and Behavior Studies from Teacher's College, Columbia University and a Master's in Jewish History from Yeshiva University. Prior to Hidden Sparks, she worked with at-risk youth for Youth Advocate Programs Bergen County, ran a psycho-educational program for adolescents at the Somerset Women's Health Center, and developed, led anti-bullying workshops for students, teachers and parents through the Jewish Women's Foundation, and served as a consultant to Jewish day schools on health curriculum development.
Elizabeth Fox, Ed.M., Director of Education, previously served as a professional development advisor for the Center for the Professional Education of Teachers at Teachers College, Columbia University and as the Director of Community Programs for Outward Bound where she created an organizational development program for school leaders. In both roles she was able to apply cutting-edge research to challenges of school culture, curriculum, instruction and assessment faced by a range of public schools. Ms. Fox has also designed and facilitated workshops on project-based learning and school reform. She is currently a doctoral student in English Education at Columbia University.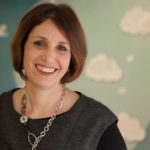 Debbie Niderberg, Executive Director, helped launch Hidden Sparks, from conceptual development to its present size and worked collaboratively to design its unique programming, and build the organization's infrastructure and professional leadership. She is also responsible for developing new initiatives, such as Hidden Sparks Without Walls, and new programmatic and funding partnerships. Prior to coming to Hidden Sparks, Ms. Niderberg served as the Executive Director for The Nash Family Foundation, and co-founded the Jewish Children's Learning Lab, an interactive Jewish children's museum in New York and managed the Outreach and Special Projects division for the Fund for Jewish Education. She was selected for participation in the Maoz-Advot program for educational leaders. She is the grateful mom of 6 children (and a son-in-law).
Thanks to our Leadership Advisory Board for helping us plan our Learning Summit:
Mr. Richard Altabe, Lower School Principal, Hebrew Academy of Long Beach
Mrs. Barbara Deutsch, Associate Principal, Hebrew Academy of Nassau County West Hempstead
Ms. Ruth Gafni, Head of Nursery – Grade 8, The Ramaz School
Dr. Rafi Kalman, Incoming Principal, Solomon Schechter School of Queens
Rabbi Jeffrey Kobrin, Head of School, North Shore Hebrew Academy
Rabbi Yaakov Sadigh, Principal, Hebrew Academy of Nassau County West Hempstead
To find out more ways in which Hidden Sparks can support your school, please reach out to Sara Diament, Director of Hidden Sparks sara@hiddensparks.org